Socialthing! vs FriendFeed. I'm going with Socialthing!
FriendFeed has all the social network aggregation momentum right now, and it's a pretty sweet service. Here's my quick and dirty opinion on FriendFeed vs Socialthing!
Like about FriendFeed: Tons of services are available to connect to. Has an API available.
Don't like about FriendFeed: I have to add each "friend" individually, most of them imaginary. And just look at it…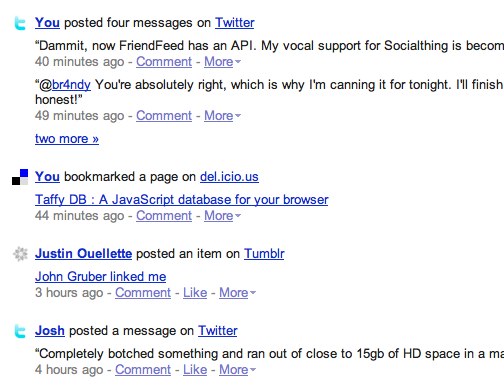 Socialthing! is still in private beta, but works much more to my liking.
Like about Socialthing! I add services instead of people, and everyone shows up automatically. And just look at it…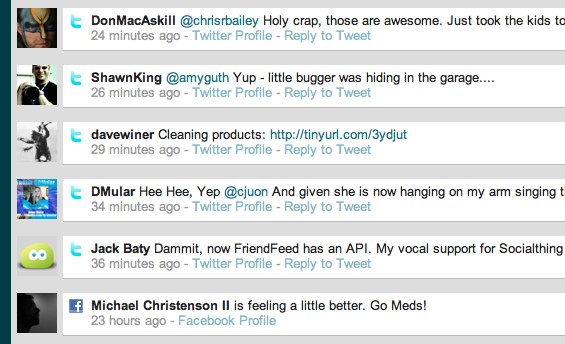 Don't like about Socialthing!: Fewer available services (but all the ones that matter to me.) Beta is too private. They've reduced the number of invites due to (I assume) traffic pains and so I can't share the love as much as I'd like.
My vote: Socialthing! Now they just need to pull in more services and go public beta on us so everyone can compare the two services themselves.