On boat to Mackinaw Island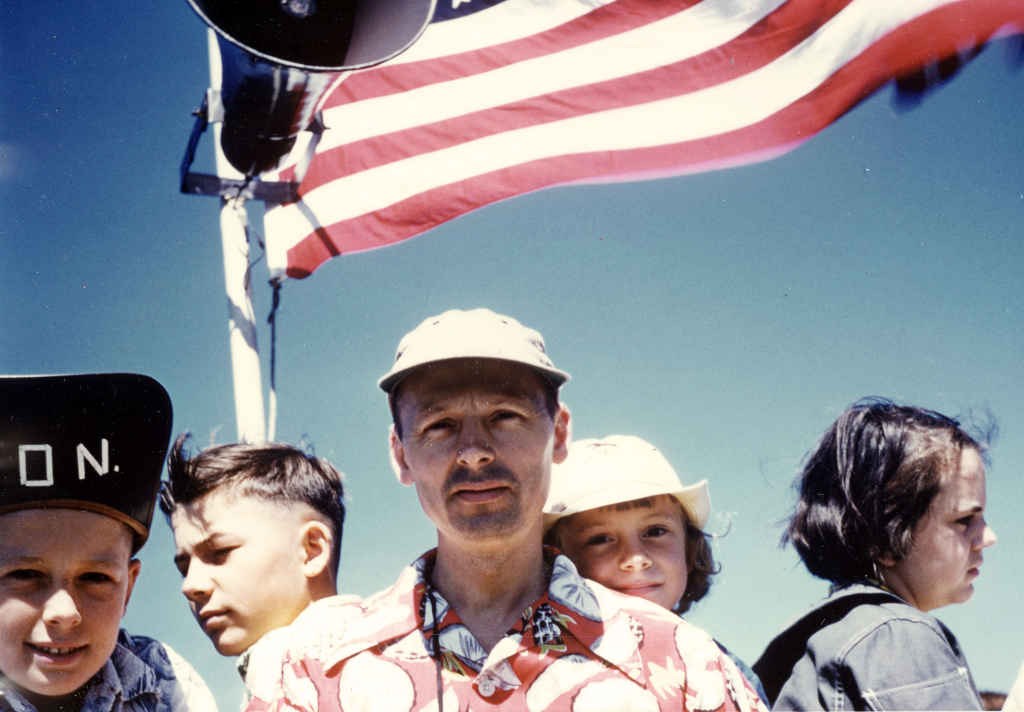 One of my favorite photos from my grandfather's albums. This was labeled "On boat to Mackinaw Island". In it is my Dad (left, with the awesome hat) his brother Gordon, sister Joyce, and my grandpa. I don't know the girl on the far right. I love group photos in which everyone has an interesting posture or expression.
I am still in the process of scanning decades of his photos. It's a tedious process, but fun and rewarding.