My Oldest Postage Stamp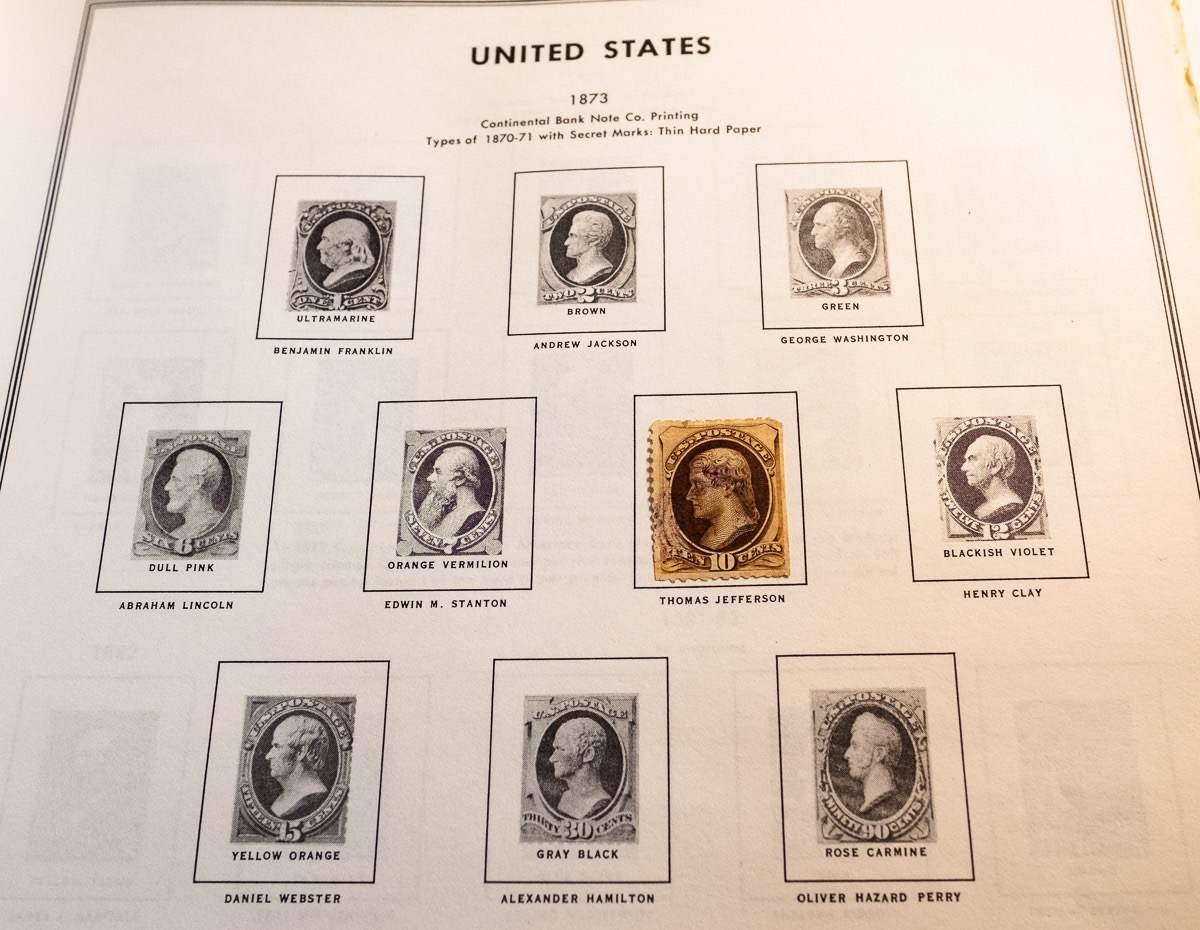 I found my stamp collection today. I had written it off as lost for at least ten years, so I'm very happy about this.
The oldest stamp I have in my book is a 10 cent Thomas Jefferson from 1873. This makes me want to start collecting again.