Simple Technology
My electric kettle stopped working recently, so I decided to make a large format photograph of it before throwing it away.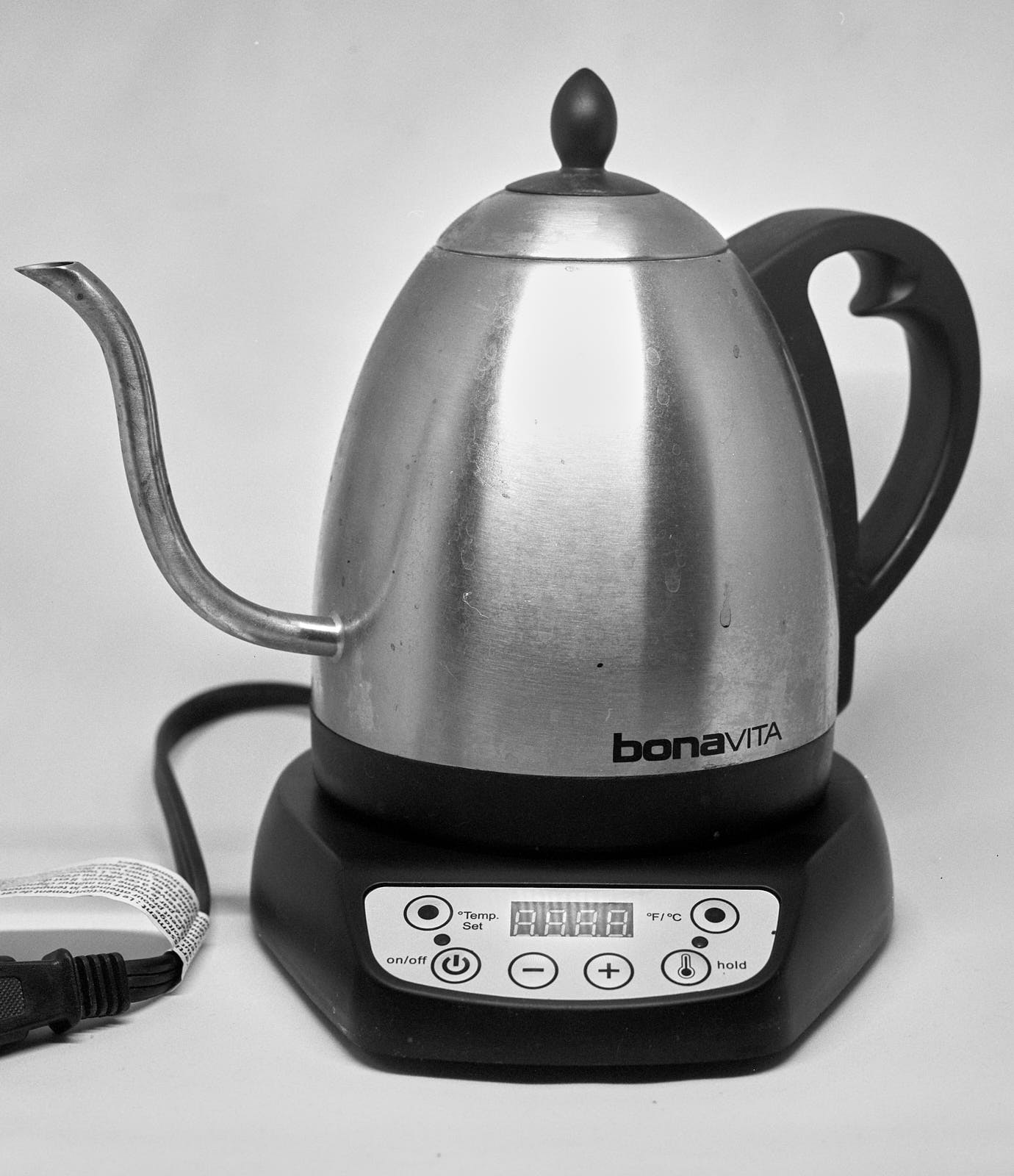 I've used this kettle for a couple of years, but we never got along well. I liked the very controlled pour it allows, but all those buttons just to make some water hot?
I had to pull my tea kettle out of storage, so I made a photo of that, too.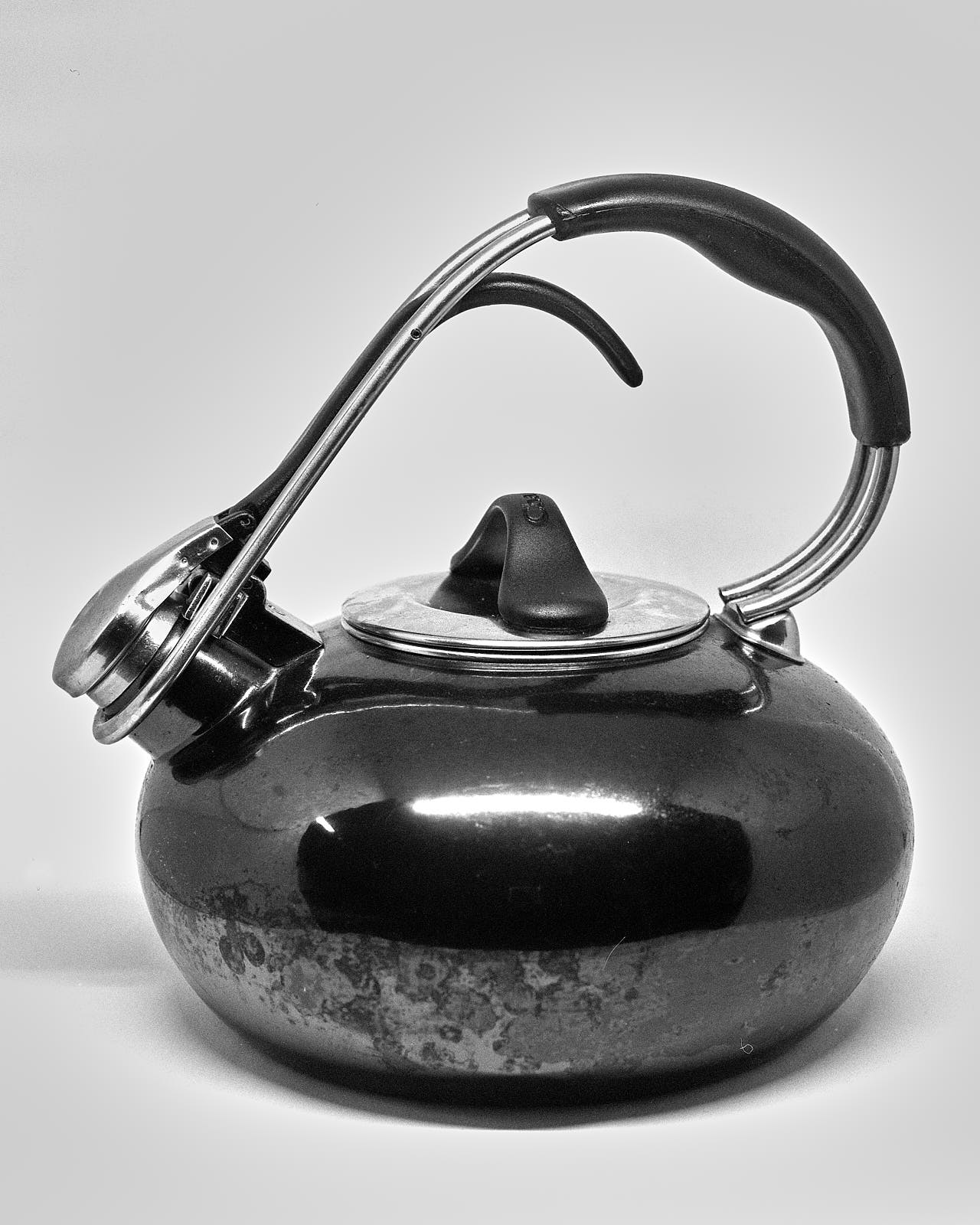 A tea kettle is beautifully simple. You put water in it and set it on a burner. It makes noise when it's ready. That's it. It can't really malfunction or otherwise fail. It has my preferred number of features… one.
And speaking of simple, I processed these 4×5 negatives in the new FF Monobath. Pour it in, agitate every 30 seconds for 6 minutes, and pour it out. Wash and hang to dry. Very simple.