We got blogging right 20 years ago
I'm feeling especially nostalgic for the Good Old Days of Blogging™. Looking at my blog from 2003 makes me think we got blogging right early on.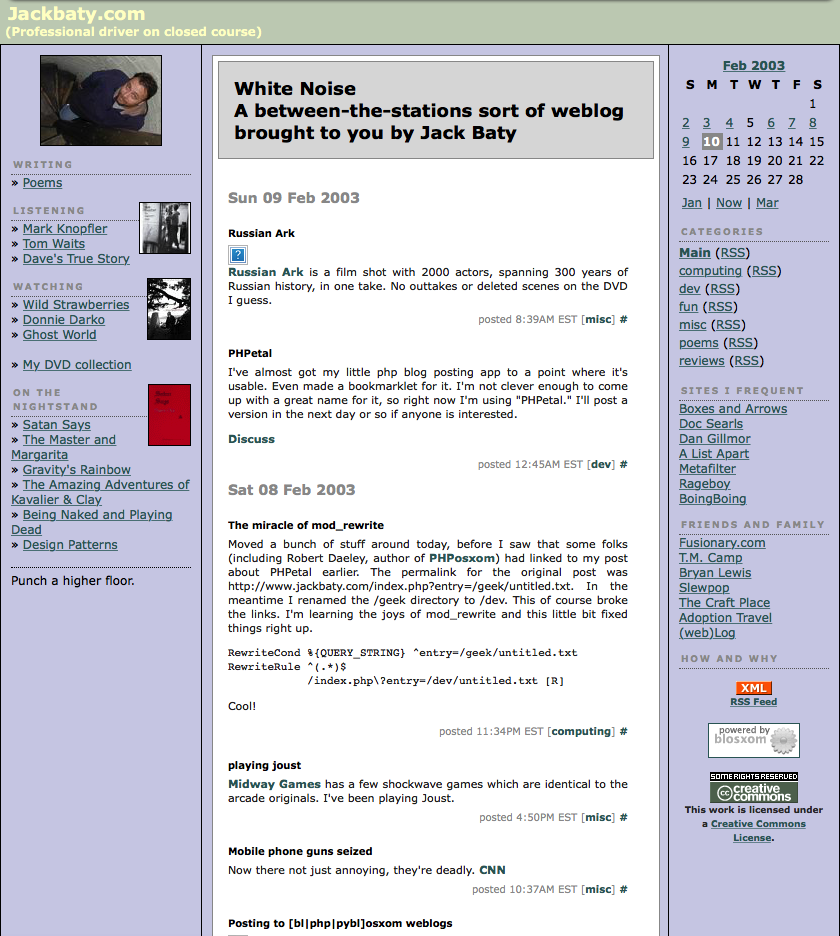 That's one of the earliest captures of my blog that I could find on archive.org. I miss it. Look at that sidebar with a blogroll and XML icon. "Powered by blosxom"! I may even adjust my current theme to be a bit more mid-2000-ey, just for kicks.