This content is archived as of Dec 31, 2020.
A little about me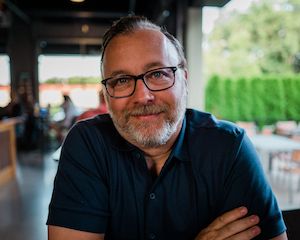 I was a partner at Fusionary Media from 1995 until we sold the company in May of 2020. I remain there in a consulting role. Fusionary is a terrific digital development studio in Grand Rapids, MI, and if your business needs something built for the web or mobile devices you should 💌 send them a note.
I blog here at baty.net ✒️. I write about photography, blogging, analog tools, productivity, software, you name it.
I take notes, daily, in public, using TiddlyWiki at Rudimentary Lathe.
You can email me at jack@baty.net ✉️. I still like receiving email!
I have a few other interests:
Photography. I call it "photography" but it's more like "camera collecting." I shoot both film and digital and upload to Flickr.
Analog. Digital is where we are, but I still enjoy using things like film cameras, vinyl records, manual typewriters, notebooks, and fountain pens.
See the Now page for a list of more specific current interests and projects.
Do not expect consistency.
Miscellany
Weblogs and other publishing experiments
Photography
Flickr - I've been posting photos to Flickr since forever. Flickr is still the best photo sharing service, and I'm looking forward to what's next now that it's owned by SmugMug.
I've been using SmugMug again recently for various galleries.
Social Media
Other