Working with the Roterfaden Taschenbegleiter
My Notebook intentions for 2018 didn't take into account my work projects, so I've been reviewing my options for note taking and project planning at work. I've been using the big Boorum & Pease at work, but it's pretty bulky, so I have been considering using a daily planner instead.
Enter the Hobonichi Techo Cousin and Roterfaden Taschenbegleiter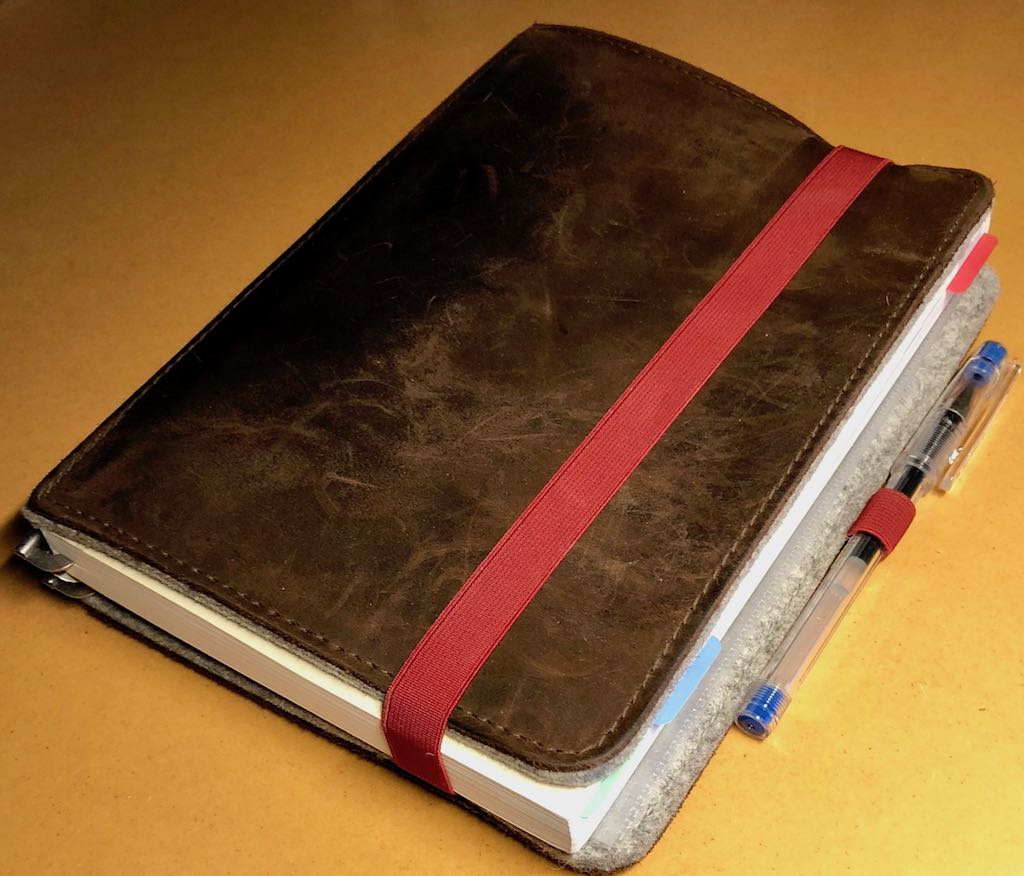 I've had the Roterfaden for a few years but haven't used it lately. I guess I thought it was too bulky.  However, after using the Boorum & Pease record book for a while, my tolerance for larger notebooks has increased.
I adore the little Hobonichi Techo, so I'll be trying its larger "Cousin" in the Roterfaden for planning my work. The idea is to replace the current combination of Boorum & Pease notebook, Dave Seah's Emergent Task Planner, and whatever random scratchpad I have at hand with a single notebook.
The Roterfaden is a high-quality notebook cover with a clever and flexible binding system, into which I can put just about any A5 or smaller notebook.
I may try to add a soft-cover Leuchtturm2017, thus combining my work planner and personal Bullet Journal. That could end up being too bulky or cumbersome, so we'll see.